About Us
The One Thing Music Quiz® began quizzing in 2008. Created in Perth, Western Australia by radio announcer Sheridan Crofts, it is a music quiz like no other in existence. Original, creative, interactive and above all else fun, The One Thing Music Quiz® caters to all age groups and abilities. It appears at various hotels weekly around Perth and is available for private and corporate bookings Australia wide.
Bookings
No matter what the occasion or the requirement, we can provide the best-suited quiz to your group. Quizzes are created individually for each booking based on your group's criteria eg age spread, average age, gender spread. The quiz is not designed for music buffs (unless requested), there are questions for all strengths and the focus is very much on fun and interaction rather than musical facts and figures.
Here are some of the types of quiz events we can provide:

Fundraisers
Team Building
Corporate functions and development days
Pubs and clubs
Mine site social events
School events (primary and secondary)
Club wind-ups and fundraisers
Theme nights
Social club events
For more information, a no-obligation quote or to make a booking please get in touch using the contact menu on the left.
Our Hosts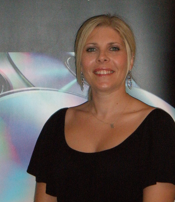 Sheridan Crofts
Sheridan turned her passion for music into her own unique business and launched in 2008. Having spent much of the last 20 years in the radio industry, both announcing and programming and playing in bands around Perth in her earlier years, music has always been the inspiration.
Courtney Murphy Ben Marvin

Lukey Bolland Mac McNaughton